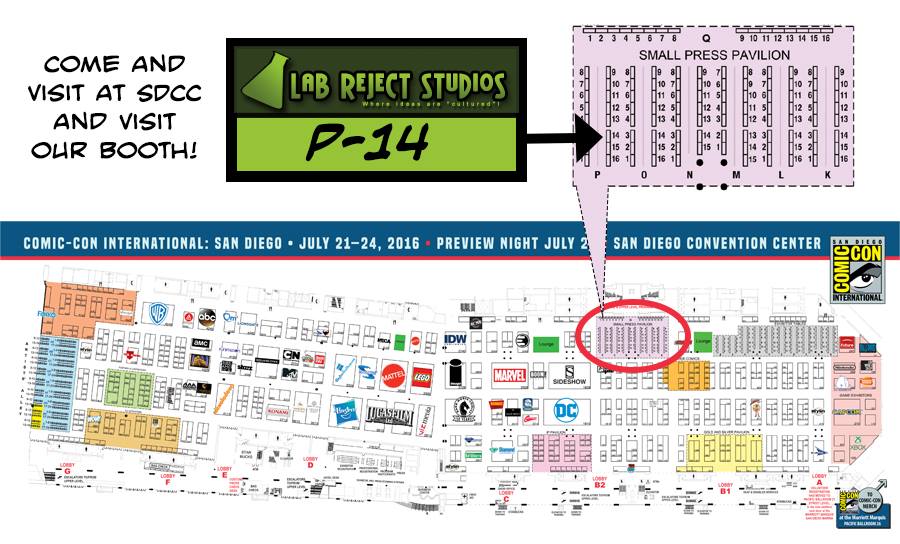 Big news! A last-minute cancellation* opened up a spot in the Small Press Pavilion of the big one itself, San Diego Comic-Con, so your humble proprietors will be setting up shop after all!
(*We have a rock solid alibi. Honest.)
Now this news is really only helpful for those of you already lucky enough to be attending the show, but if you are mark down Small Press P-14 as your Lab Reject destination! We're now listed on the website but this opportunity came far too late for us to be in the printed program.
In addition to the booth, Dawn will be once again showcasing selected prints and original art of her making in the Art Show, which is located in a roped off corner of the Sails Pavilion (the upstairs area where attendees check in their badges). Check it out Thursday through Saturday and you might find a great piece of 2-d or 3-d artwork at a very competitive bid price!
Sorry for the late notice, but hey, your humble "staph" just got the good word as of yesterday so we're in a mad scramble of preparation. Hope to see some of you there!