Hello fans and potential specimens!
It's been awhile since our last update and we apologize for that. I'm happy to report that the containment fields are holding and there should be no more escape incidents as we pack up the lab for our field expedition to WonderCon 2016, which for this year is to be held at the Los Angeles Convention Center. Dawn has even worked up a handy show floor map for your reference!
(CLICK TO ENLARGE)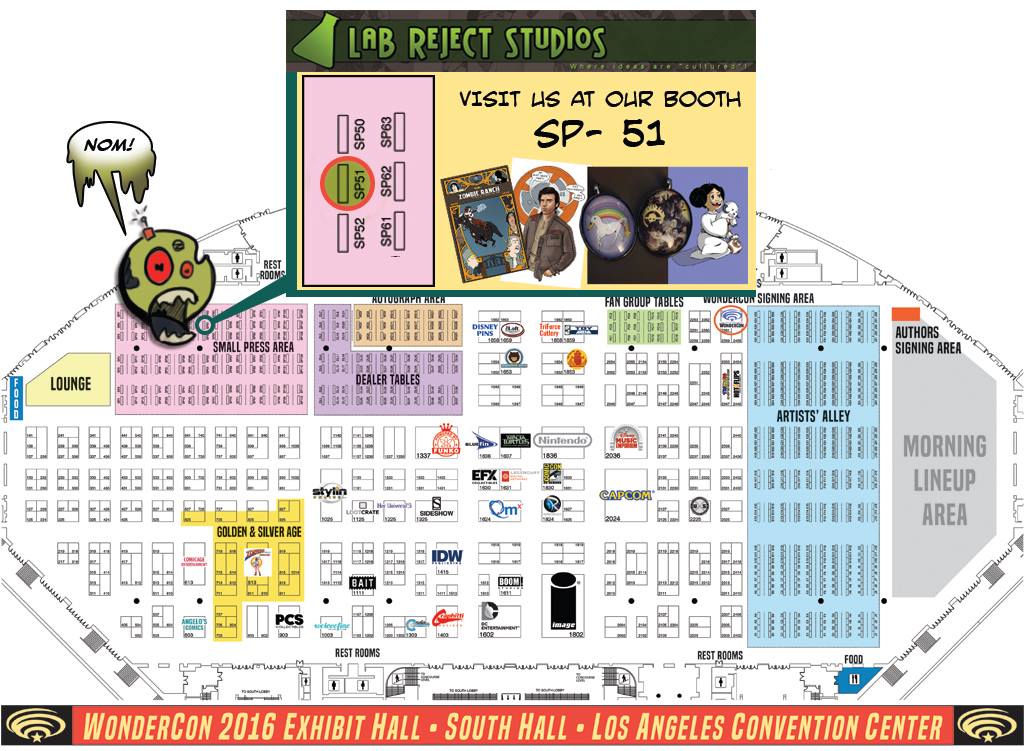 Now if you haven't gotten your tickets for WonderCon yet and want to come this weekend, there's some bad news and good news. The bad news is the all-day and Saturday passes are sold out. The good news is that Friday and Sunday passes are still available, and at quite decent prices! But here's the catch — YOU MUST ORDER ONLINE. They won't sell 'em at the door. Here's the link, though, because we are benevolent like that:
We will have our new Zombie Ranch Trade Paperbacks for sale if you somehow haven't gotten your copy yet, and also a brand spankin' new, first-time printing of Issue #8, continuing the story of Suzie and co. in hardcopy form! Lots of Dawn's artwork for sale, too, and she's taking sketch commissions on a first-come, first-served basis!
Hope to see you there!